Updated Search Features
November 4, 2021
Your Music Search Just Got A Whole Lot Easier
Warner Chappell Production Music continues its mission to make your life easier with several new music search features that help you get to the music you need faster and more efficiently. Check it out!
Sonic Similarity Update - Users can now paste links directly from Spotify, Vimeo, Soundcloud and TikTok in addition to links from YouTube. Simply copy and paste the URL link into the search bar to retrieve sonically similar track results.
Search Full Mixes or All Mixes - There are two new buttons at the top of Tracks on the Search page called "Search Full Mixes" and "Search All Mixes". Simply toggle between the two to choose whether to see Full Mixes only or all track versions and submixes.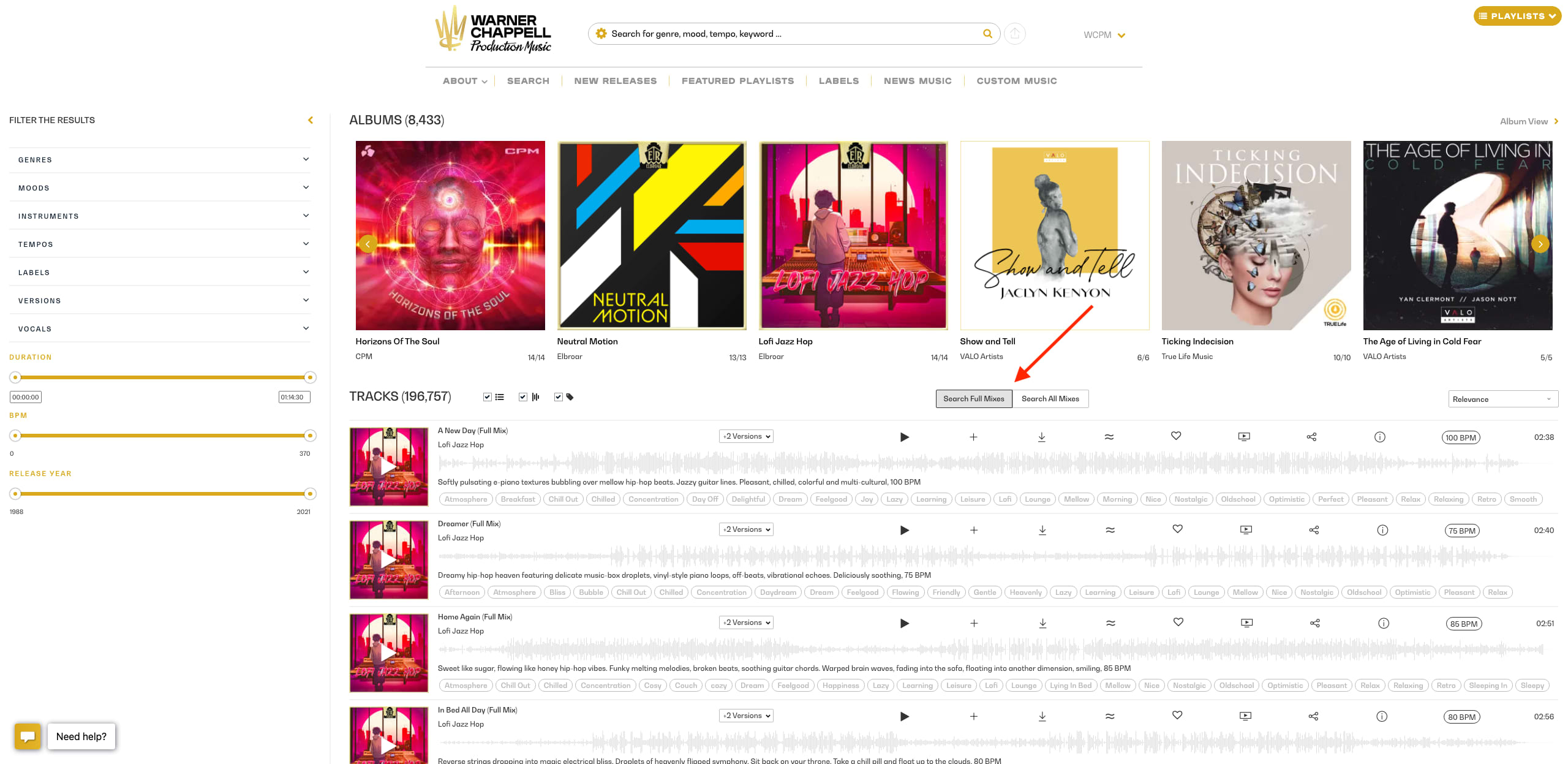 Filter Sidebar Update - The filter sidebar now stays in view as you scroll through search results, keeping the ability to filter by genre, tempo, music catalog and more at your fingertips.
Filename Searching - Search by File Name is now available! If you know the file name of a production music track you need, simply type or copy and paste from another application and the exact track you're searching for will appear, using either full or partial file names. Results sort by Track Number.
Auto-Complete - Need a little help with music search terms or not sure what you're looking for? The Auto-Complete Drop Down in the Search Bar helps with search terms, keywords and album suggestions to get you closer to your project's perfect track.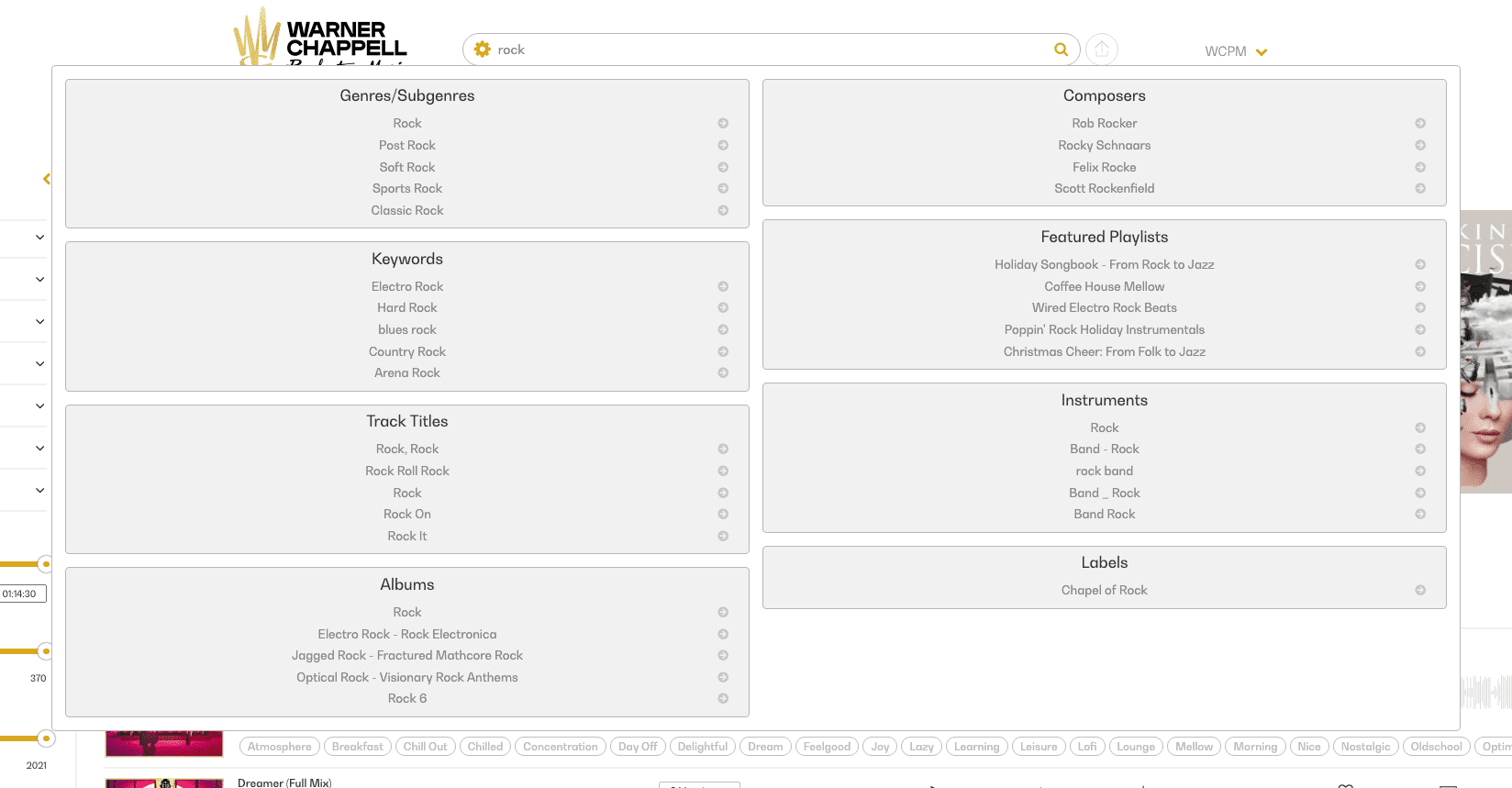 Your music choices are important to your creative vision, whether you're looking for new tracks for commercial advertising, broadcast, sports or a feature film trailer. If you're still in need of a bit of direction or search assistance, our Music Creative team is available for music searches or site help. Simply click the Contact Us bubble on the bottom left of the site to chat directly with our team.