SCOREMONGERS
May 18, 2023
WARNER CHAPPELL PRODUCTION MUSIC LAUNCHES SCOREMONGERS
Boutique scoring label to offer high-end library resources and custom services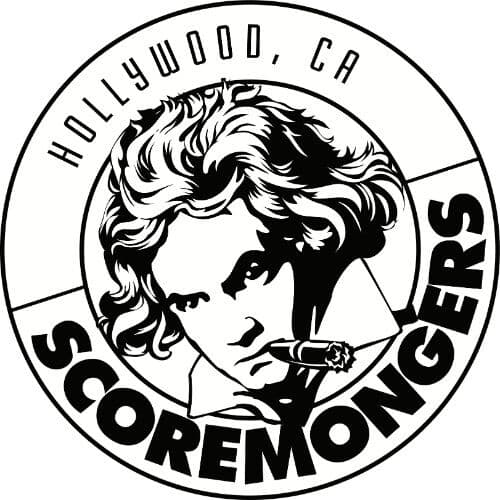 LOS ANGELES, CA – May 18, 2023: Warner Chappell Production Music (WCPM) today launched SCOREMONGERS, a new music resource that includes a premium underscore label and custom music-to-picture services. The label caters to the growing demand for on-trend, high-quality film and television music specifically designed for narrative programming at a cost-effective price.
SCOREMONGERS is debuting with more than 60 albums in 10+ filmic genres inspired by trending films and high-profile television series. The library features companion albums with wide tonal range, complimentary palettes, transitions, and recurring themes, along with extensive stem and submix options. The music was created by award-winning film and TV composers, including Michael Brook (Into the Wild, The Vow), Lisbeth Scott (True Blood, Salem's Lot, Gratitude Revealed), Greg Tripi (The Wilds, Ma, War Dogs), Tony Morales (Reacher, The Endgame), and John Kaefer (A Score to Settle, Only, Spirit & Soul).
"We're in the golden era of production music," Pat Weaver, WCPM's Head of Production, shared. "Libraries now have the ability to create music on par with record labels and film scores with a reach that travels the globe. The library stigma has lifted for those in the know – and with the amount of premium content being created, it's only a matter of time until scripted TV and film will look to high quality libraries and custom music teams for scoring solutions."

Supported by WCPM's two world-class studios in Hollywood and Nashville, SCOREMONGERS relies heavily on live musicians and hand-picked mixing engineers to maintain its premium quality offerings. Led by Weaver, the team is comprised of seasoned WCPM producers and composers, including newcomer Sean Gould and veteran Scott Reinwand, who assists in overseeing all SCOREMONGERS music services, including custom music-to-picture, music customization, and music editing to picture.
The launch of SCOREMONGERS solidifies WCPM's position as a leading provider of music services to the entertainment industry and enables the company to offer even more comprehensive services.
For more information, visit scoremongers.io.
###
Media Contacts:
Miles Arnay, miles@scoremongers.io
Denise Schenasi, Denise.Schenasi@wmg.com