Site Upgrades
November 16, 2023
WCPM Site Upgrades = Faster Searches
Check out new features on warnerchappellpm.com/search that make shopping for cues faster and easier.
Collections Filter – In the Filter Bar on the search page, you will now see a Collections filter. This gives users quick access to curated themes including Christmas, Trailers, LGBTQ+ and Sound Design/FX. More Collections are being added monthly, so check back often!
Lyrical Filter - Our new Lyrical filter, found within the Vocals section of the Filter Bar, helps users find songs with lyric content faster. While the "Vocals" filter may include vocal textures such as oohs and aahs, the Lyrical filter is home to full-fledged songs and tracks with notable vocal refrains.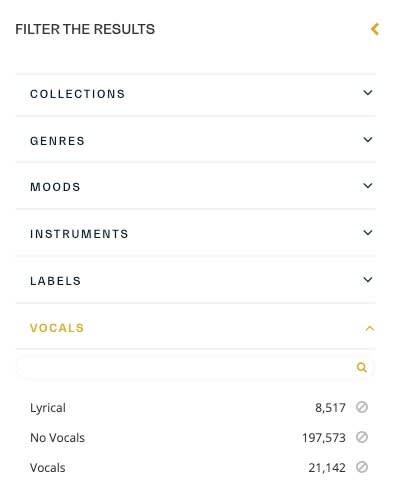 Stay tuned for more upgrades around the corner!