Modern Latin Sounds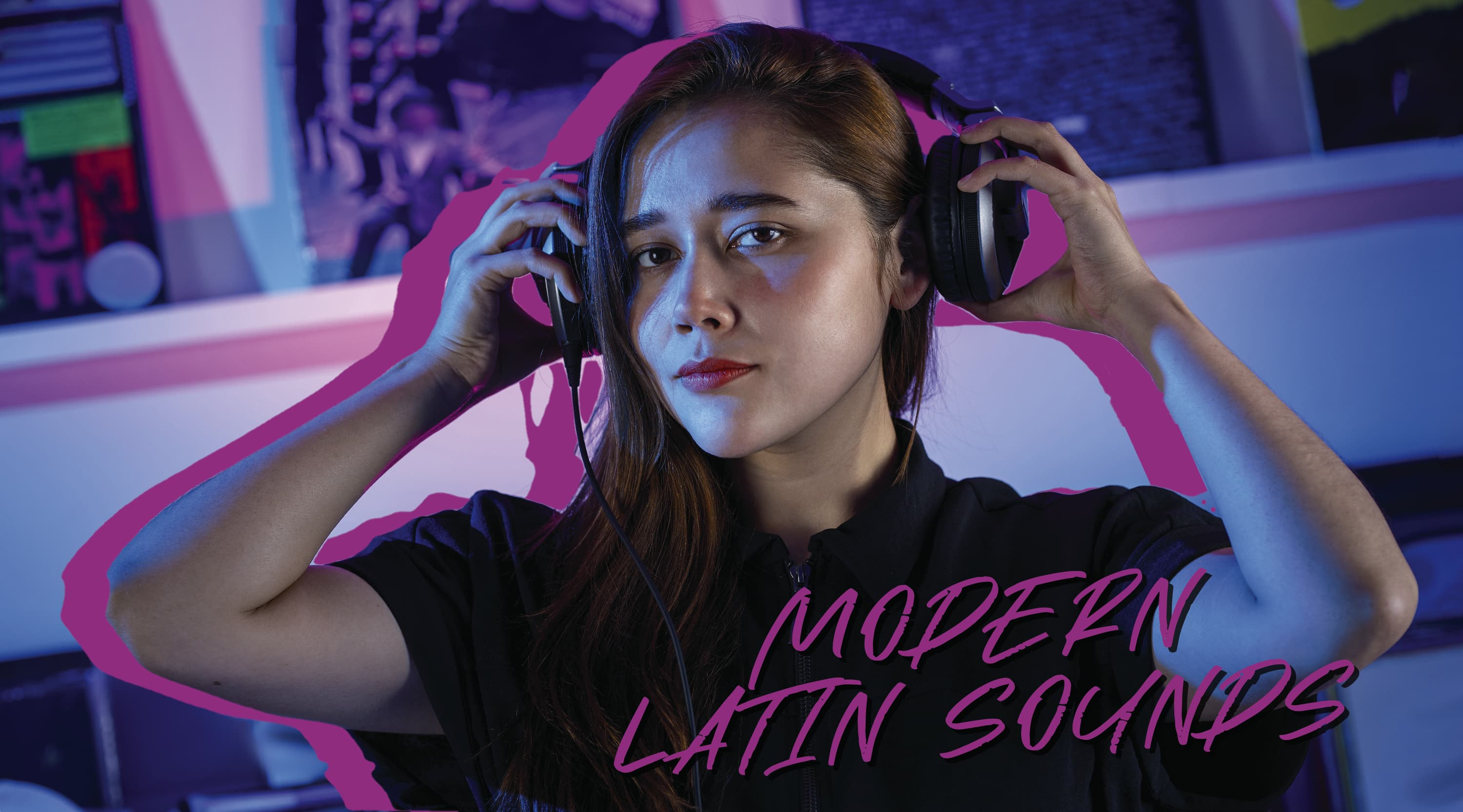 Slick piano grooves in Latin rhythms stroll alongside hip beats, deep bass and smooth male Spanish vocals in this suave and sexy hip hop track. Version - Full
Bi-lingual vocals shine with intriguingly layered production and lyrics about overcoming obstacles while stacking brass hits, rumbling 808s and steady beats fuel this hip hop track. Version - Full
Bouncy, carefree Reggaeton that picks up with rhythmic percussion and lively male vocals.
Confident and swaggering female vocals sound out over a seductive beat with plucky pitched percussion and soaring synthesizer effects fueling not-so-subtle sexual overtones. Version - Full
Pulsing synths and bass combine with a slow grooving beat while female vocals add an evocative vibe in this chill reggaetón tune. Version - Full
Electrifying energy emanates from deep bass lines, bouncing pop beats and smooth synths while Spanish male vocals express raging passion in this grooving club tune. Version - Full
In-your-face sexy and bold Latin cumbiaton, with heavy reggeton drums, hip-shaking Latin percussion, Colombian-style rhythmic electric guitars, cheeky bass, and strong sensual female vocals with a humorous flare.
Quirky Dominican Reggaeton with a comedic flare accompanied by booming bass, snappin' snare, wacky sfx and street-style rap male rap vocals.
Emotive Dominican Bachata with melodic guitars, sharp guiro, driven bass and heartfelt male vocals that plea, "Como Te Olvido?".
Rockin' Bossa Nova with Spanish guitars, dreamy synths, rhythmic piano and sensual female vocals.
Heartfelt Latin Pop ballad with sweet piano, floating strings and passionate male duet.
Load more